Our Cleansing & Detox Programs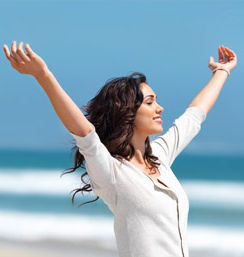 Aggressive Nutritional Support for Self-Healing
Genesis Anti-Aging & Healing Center Recovery Program is especially encouraged if you are considering or currently undergoing traditional protocols like chemotherapy and radiation. The concentrated nutrition derived from organic, enzyme-rich, plant-based foods significantly enhances the immune system's ability to reduce the negative side effects of sickness and conventional treatment.

We work with your doctor to build your immune system and offer customized, concierge services before and after treatments.
---
Our Recovery Program
All Non-GMO Juices, Smoothies, Organic Fruit and Vegetables
Genesis Anti-Aging & Healing Center offers a peaceful place to heal your mind, body and spirit. Our recovery program is a four-week residential program that runs weekly every Sunday through Saturday, year round.
For guests unable to stay for the full duration of the program, one- to two-week programs are available. In addition, guests are welcome to stay longer than the four-week protocol to continue their healing process in a safe and supportive healing environment.
Guests are provided the fundamental training and blueprint for transitioning to a healthier lifestyle by taking a holistic approach to health and wellness. Our approach is founded on biblical principles, backed by scientific studies, and taught by our health educators.
MIND
Daily lectures on health, healing and alternative therapies.
Attitude of gratitude – the Power of Positive Thinking
BODY
Aggressive Nutrition through a diet of organically-grown, enzyme-rich, raw, life-giving foods
Detoxification
Barley Max, Green Juice, Juice Fasting, Smoothies
Colonics, Enemas, Coffee Enemas, Implants
Exercise: Cardio, Strength Training and Stretching
Far Infrared Ray Sauna
Heated Salt Water Pool
Weekly Massages
Bio-energy Treatments
Med-spa and Therapy Services
SPIRIT
Emotional Counseling and Psychotherapy (available by appointment with licensed therapists)
Stress Management
Meditation and Relaxation
---
Classes taught by our Lifestyle Coaches:
Making great-tasting juices
Setting up your kitchen for a healthy lifestyle
Preparing nourishing smoothies
Preparing healthy salad dressings
Creating an 80% raw and 20% cooked vegan diet that will be delicious for your whole family
Exercise and outside group walks
Yoga and stretching
Relaxation and Meditation
---
You will also receive one complimentary:
Ionic Foot Bath
Infrared Sauna with oxygen
Migun Acupressure Bed Treatment
Amethyst Biomat 7000 Professional Treatment
Choice of European Organic Facial, Massage or Reflexology
---
What You Can Expect During Your Stay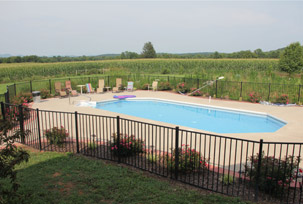 Your stay begins with an introduction and orientation to assure that all of your questions are answered and your needs are addressed. You will receive a manual explaining the policies and programs at Genesis, along with a "Get Healthy-Stay Balanced" manual which teaches how to restore and maintain good health.
Guests enjoy clean, cozy rooms and private baths. Each morning we'll start our day by preparing Genesis Detox Tea, Barley Max and Colon Cleanse. After our breakfast we will follow with educational classes and a morning workout.

Following lunch and afternoon classes, you will have plenty of free time to walk in the surrounding countryside, use the workout equipment, explore the resource room, take a stretch class, lay by pool and relax or take a swim in our heated salt water pool. Family members are welcome to visit on Saturday. Please let us know ahead of time, so we can prepare food for your guests.
At the conclusion of your stay, we'll help create a plan designed to help you continue a healthy lifestyle once you leave. You may purchase books, videos, kitchen equipment and other supplies to take with you to support your path to better health and wellbeing.
What to bring: light jacket, casual (seasonally) comfortable clothes, workout attire, house shoes, bathing suit, and robe.
We have 1 house cat, please let us know ahead of time, if you are allergic to cats.