About Us
OUR MISSION
Genesis Anti-Aging & Healing Center is a residential program that works with cancer patients and those with serious health challenges. By working in conjunction with current protocols and alternative approaches, the enzyme-rich, plant-based diet at Genesis helps build the immune system through aggressive nutritional support. The American Dietetic Association and the China Study at Cornell University find that plant-based diets may help not only with cancer and chronic degenerative disease prevention, but also with treatment. Strong food therapy is fundamental to victory over cancer. We are here to serve as your partner in patient care.

---
OUR STAFF
Brenda Lee - CEO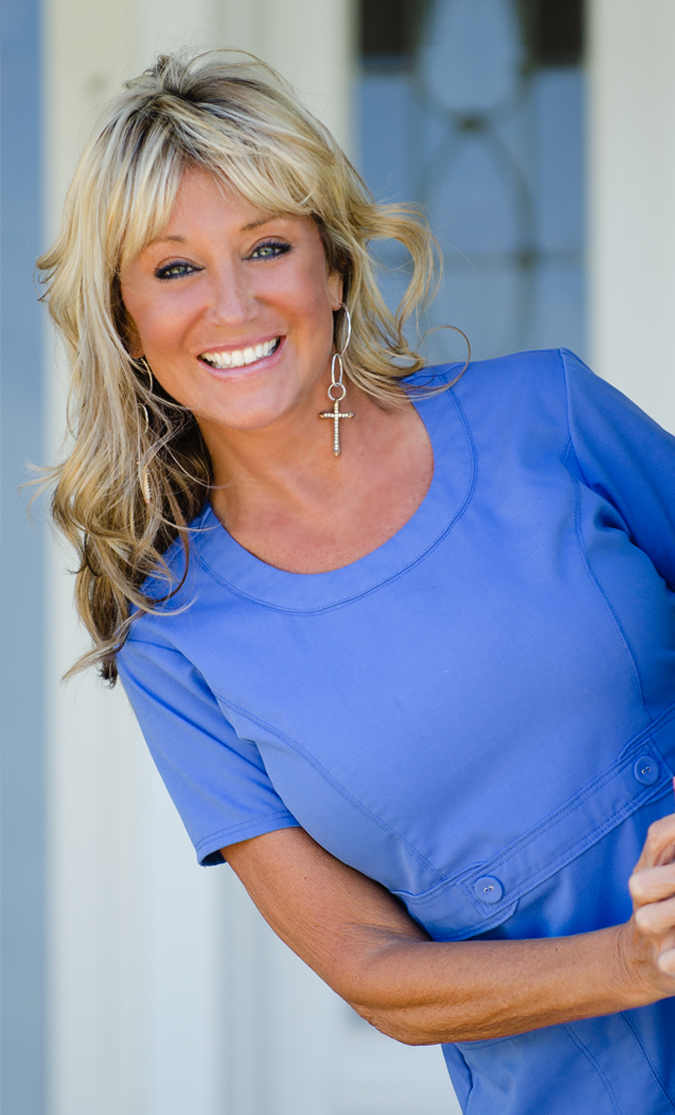 Brenda Lee Reed is a teacher, healer and founder of the Genesis Anti-Aging & Healing Center. Brenda Lee has over 15 years of experience in the field of holistic healing. Following her nutrition studies at Norfolk Medical School, Brenda Lee continued her education at some of the most respected healing centers in the world including Optimum Health Institute in San Diego, Ann Wigmore Institute in Puerto Rico, Hippocrates Institute in West Palm Beach, Florida, Oasis of Hope Hospital in Mexico and Hallelujah Acres in North Carolina.
Brenda Lee is a member of American Academy of Anti-Aging and Regenerative Medicine. She has received certificates of completion in the study of health, nutrition, colon therapy, integrative cancer therapy, natural hormone replacement therapy, anti-aging and regenerative medicine. Following her father's death from esophageal cancer in 1999, Brenda Lee devoted her life to researching the latest technologies and research in holistic therapies for treating this devastating disease.

A cancer survivor herself, Brenda Lee launched the Genesis Anti-Aging & Healing Center in 2004 as a sanctuary for cancer patients and quickly expanded the Center's mission to provide a safe and nurturing space for guests to improve mind, body and spirit through diet, exercise, cleansing and a devotion to Christian principles. A certified lifestyle coach, mother of 5 children and 12 grandchildren, Brenda Lee has been described by clients as a "wise, nurturing, very funny and exceptionally loving being."


Chris
tina Traywick - Director of Operations
Christina Traywick joined the Genesis Team in November of 2013 as the Director of Operations. She holds a Bachelor of Science in Biology with a focus in Biomedical Sciences from the University of North Florida in Jacksonville, Florida.
---
THE HOLISTIC PROGRAM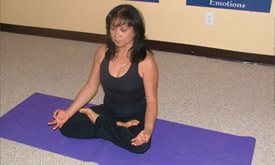 Genesis Anti-Aging & Healing Center is a 30-day residential program, but guests are welcome to stay for as little as one week. Programs are customized to ensure optimal benefit for each guest, whether the goal is to detox and cleanse; weight management and improve nutrition; address cancer, diabetes, digestive disorders, heart disease, or other health concerns; or just to relax and reenergize in a safe, beautiful and peaceful setting. Vibrant health is the most valuable asset we can ever have. Yet, we all know that good health does not just happen. Like all things of great value, it needs to be nurtured and cultivated with care.

We believe God created a self-healing body. We believe that true healing begins in the mind. So, we take you away from stress and anxiety to a place of peace and tranquility. We encourage you to explore the natural approach to the restoration of your well-being. Superior nutrition through a diet of organically grown, enzyme rich food, a variety of exercise including yoga, dancing, stretching, walking or water aerobics in our heated salt water pool. Additional therapies to enjoy include massage, detox baths, ionic footbaths, infrared sauna, MIGUN acupressure bed, cleansing and juice fasting. Our Life Style Coaches will guide you during your initial detoxification process with daily walks, health lectures and the many uses of our holistic healing center.
---
THE EXPERIENCE AND BENIFITS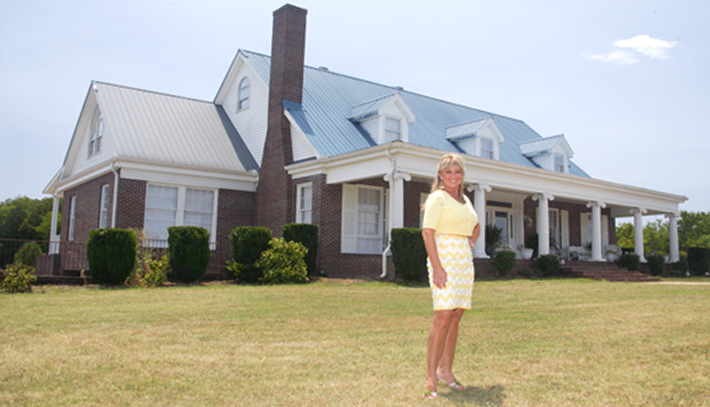 Envision yourself within our healing center... a place of remarkable beauty and calm, worlds away from the daily distractions of stress and anxiety. Through the benefits of Cleansing, you will immediately feel an increase in energy and wellbeing as the body begins the recovery to wholeness. You will gain the tools you need to take control of your life and embark on a journey that will enrich your life.

No matter what your faith or level of spirituality is, you will gain insight that can take you to a higher level of consciousness and understanding. By following the program faithfully during your stay, the benefits you may experience are increased energy, stamina and mental clarity, which may allow you to eliminate sickness and disease. Take advantage of your stay to treat yourself to peace, relaxation and rejuvenation. Learn lessons that you will carry through your lifetime about good health and wellness while soaking up the warm southern hospitality provided by Brenda Lee and our wonderful staff.
---
THE PROPERTY
Genesis Healing Center is located in a peaceful setting surrounded by 600 acres of Tennessee countryside. Guests enjoy spacious private rooms, cozy and comfortable public areas, a heated saltwater swimming pool, exercise equipment, extensive library and plenty of peace and quiet in which to relax, learn, grow and heal. Rutherford County offers a number of parks and museums in the area and Nashville is just 40 minutes away.
---
Our Referral Team
Dr. E. Kurt Butler
Elite Chiropractic and Wellness Center
2441 Old Fort Pkwy. Suite E
Murfreesboro, TN
Phone: (615) 216-0333
Mark C. Houston, M.D., M.S., FACP, FAHA
Board Certified Internal Medicine Hypertension
Hypertension Institute
St. Thomas Medical Plaza
4250 Harding Road, Suite 400
Nashville, Tennessee 37205
Leading Physician in the prevention of
Cardiovascular Disease
Phone: (615) 297-2700
www.hypertensioninstitute.com
mhoustonhisth@yahoo.com
Health and Wellness Compounding Pharmacy
Mark F. Binkley, D.Ph.
Pharmacist/Chemist
329 21st Avenue North, suite 3
Nashville, TN 370203
Phone: (615) 383-3784
or (800) 388-7994
www.myhwcp.com
mbinkey@myhwcp.com
Dr. Rowen S. Pfeifer
Chiropractor & Health Coach
2440 Battleground Drive
Murfreesboro, TN 37129
Cell: 615-714-1877
Counseling
Dr. Griffen Lloyd, LL.CSW, M.S.W
Phone: (615) 217-7765
John Castleberry, M.S., N.A., L.P.C.
Phone: (615) 542-6741
castleb4@gmail.com
Massage Therapy
April Browning, L.M.T
Traudel Butler, Lymphatic Massage
---