Success Stories
I'm Gene Phillips, born in Colquitt, GA, May 27, 1946. I've studied health and wellness with a passion since 1978, and have never had any form of illness, other than the occasional common cold. My weight has been the same from the age of 18 to present day, March 2012, between 165 and 175 lbs.
This will be detailed, but is so relevant to the conclusion of my life changing experience at Genesis Healing Center! Ream More...
Gene Phillips
---
My stay at GHC was a totally beautiful, refreshing and eye opening experience. The atmosphere is one of peace, very clean and well kept. I learn to relax, to take time out for myself and to love myself. I learn by demonstration how to prepare live nourishing foods without becoming overwhelmed and how to not beat up myself and how to keep it simple. I learned how to read food labels at the supermarket. Brenda's high spirit and energy is amazing. She is easy to talk to and laugh with. She is self-less and that touched me deeply. She is extremely knowledgeable on the subject of natural health and practices what she can teach.
Erica Houston
June 19 2011
---
Meeting Brenda is the beginning of a life change for me. Just being in her presence is an enlightening experience. Being in her home, business, sanctuary is awesome. Peace, tranquility and change are what you will experience and all for the good of your health. I have learned so much about how God wants body to function and why and how you can feed your mind, body and soul all on his goodness. I'm so excited about being apart of giving back and teaching and learn about nature's health. My mind is at peace while being at Genesis and my body is working hard to catch up. It's all about growth, learning, and giving here at Genesis. To be honest it's all about God and his love and the love for yourself and others. A true disciple in Christ is Brenda Lee. Thank you so much for everything you are always in my heart.
Veronica Richardson
June 19, 2011
---
I really did not know what to expect coming to Genesis. I am a mother of four children and six every other weekend with a loving husband to top it off. I have a very big job everyday. I came here very tired, no energy and sluggish. I continually asked God for help. After spending two days and night with Brenda Lee and Genesis I have already begun to see a change. My energy level is different. I am now ready to face my children & husband with a renewed sense of strength and energy. "I can't believe I had stop taking care of me." Thanks Genesis for giving this mommy her kudos back. I think the kids are going to love it. My husband will too!
Evelyn Sanders
June 19, 2011
---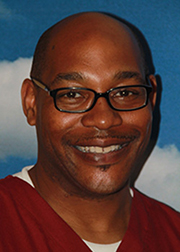 I was over weight had a vey unhealthy diet. I was not exercising. I have high blood pressure, depression I had a stroke and heart attack in 2008. I had to make a change. Brenda Lee showed me the way. I went kicking and screaming saying, "really I have to eat and drink this to make my temple right. I like hamburgers, steaks, cheese, and so on. If you want to continue to walk down the same path of despair then keep doing what you have been doing. If not I will educate and show you. You will then be able to help someone else as I have you." I thought I can continue on the same path for the next 40 years and continue to have more and more health issues. I made the decision to make a change. This path has not been easy but I made a commitment to follow the lifestyle. In the three weeks that I have followed the Genesis Lifestyle, I have gone from weighing 274 pounds to 251; my blood pressure was 181/116 now it dropped to around 137/80. My level of achievement and confidence has lead me to know that this is not by chance.
Trent Holt
March 15, 2012
---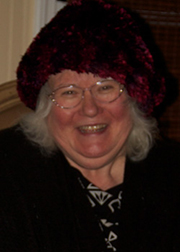 Genesis Healing Center nestles like a white pearl in the velvet green of a 7-acre property surrounded by farmland amidst the rolling hills of Tennessee. If you are seeking a peaceful rural haven on a quiet country road, which is located conveniently near a large town, you should enjoy a stay at Genesis. During my recent stay at Genesis, I lost 41 pounds in 6 weeks and experienced a dramatic positive mood change, singing and laughing within 2 days after admission. The heart and soul of Genesis is its creator, Brenda Lee who founded Genesis in memory of her beloved father. Brenda treats her clients with a rare combination of warmth, compassion, caring, devotion and determination. Brenda is an excellent role model, a self-disciplined coach who truly "walks her talk" Brenda is an incredibly gifted raw food and vegetarian chef; her meals and "smoothies" are truly scrumptious! She has also has an amazing knowledge of holistic medicine. Genesis provides many excellent services including a heated salt-water pool; massage therapy, exercise coaching, numerous excellent informational DVD's, workout machines, one-on-one coaching and the support and encouragement of staff and fellow clients.
Patricia Henderson
March 28, 2012
---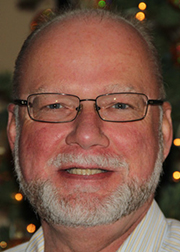 I am 57 years old. I have always been a "weekend warrior" and love the outdoors. I am an avid snow skier and bicyclist. I enjoy rock climbing, ice climbing, hiking, camping, fishing, and snow shoeing. I have been fighting a weight problem all my life. I have hypertension, acid reflux and high cholesterol. I have been taking medication for 22 years. I have tried various diets and exercise programs. The highest weight I have ever reached was 266 pounds. In 2001 my life insurance company stopped a physical and sent me to the emergency because my pressure was so high. I have hired personal trainers and nutritionist with OK result. I lost 46 pounds overs 3 years only to gain back 35 pounds over the next 3.
In November of 2011 I was introduced to GHC I began to eat better. My diet consisted of vegetables and fruit. With some exercise I dropped 10 pounds immediately. In January I entered Genesis for 10 days to detox. We started with juicing raw vegetables and fruits. I weighed in at 242. With some of the video instruction I began to experience a 100% raw fruit and vegetable diet. The daily supplements provided at Genesis added additional nutrition. I truly learned over the next 10 days what value a vegetarian diet no dairy or bread brings to my life. I lost an additional 12 pounds in 10 days and have gone from a 40 inch waist since 36 inch waist since November. Staying at Genesis for 10 days gave me the skills necessary to continue this life style outside of Genesis in my everyday life. I have totally discontinued 1 of my 3 medications and cut the other 2 in half. The outstanding staff and Brenda Lee have changed my life forever at GHC. I have never felt better or slept so well in my life.
John Schanck
---
I checked into Genesis on July 13th, 2012 for one week. A good friend told me about how much he liked it there and how great he felt after he went years ago. He also continued to visit Genesis yearly for "tune ups". So, at 4 days sober from alcohol and feeling like I needed to do something unconventional to aid in my recovery, I contacted Brenda Lee and she took me in right away. Now, I must say, this is NOT an alcohol or drug recovery center, I went there to change my mindset about what went in my mouth and why. I wanted a spiritual and mental shift and I had one.
Additionally, I had also been a regular pack a day smoker for 28 years and although I wanted desperately to quit, I did not think I could possibly stop three vices at the same time; drinking, smoking and binge eating. Brenda said I could come last minute and she would help me, but she would not allow me to smoke or have any sort of substitute like inhalers, fake cigarettes the patch or gum. So, I had my last few cigarettes and handed my almost full pack to my husband and left for Genesis. I smoked my last cigarette on the way there.
When I arrived, I pulled down the long driveway and saw the beautiful house resting in the middle of a valley. You can see hills and beautiful farm land all around the property and feel as if you are in another state. It's very peaceful with absolutely no noise pollution except for an occasional car on the road nearby.
I will say, particularly for someone like me who is very high strung, it takes a few days to relax. When I first contacted Brenda, I wanted to go for 3 days. I am so glad she stood firm with having me stay for a week because I didn't slow down for at least 3 days. Also, it takes some time to begin to detox, so changes really don't start to occur right away. For example, there were many foods I thought I didn't like. Like Kiwi fruit; I didn't hate it but I didn't really like it. One day, after 3 days of consuming all nutrition by swallowing instead of chewing, I was served some Kiwi. It was absolutely delicious! Now, this wouldn't have happened right away, I had to have a clean palette and the hunger for nutrition.
All in all, I lost 7 pounds and 3 inches from my waist. I am a small framed person, so most people loose a lot more weight. My issues really weren't about weight but about saving my life. I feel I did just that and am so very grateful to Brenda,Trent and Kathy at Genesis for helping me to do this privately and surrounded by love and personal attention.
Jessica G.
July 2012